Enter and Pay for your Classified Ad with our ONLINE FORM
We are looking for an experienced designer for our small flower shop in Mississauaga to round out our team... part to full time, DOVE pos an asset... with a variety of duties - steady but easy pace... starting asap. A great atmosphere to work in for the right person.
Email with resume: denise_cheryl@theflowercellar. ca

Managers/Designers/Sales Associates
Forest of Flowers Franchise Corp continues to grow! As the leading florist in London Ontario, with 8 locations, 3 GTA locations and more to come in the fall of 2016 in various cities, Forest Of Flowers is currently seeking enthusiastic, creative and talented individuals to apply for various positions from management to sales associates. There are many positions available so we encourage anyone looking for a career in the floral industry with experience to apply!
Forest of Flowers was founded in 1996 and expanded into a successful Franchise Company in 2010. We strive for excellence and are dedicated to satisfying and exceeding the needs and expectations of our customers and employees while we hold ourselves to the highest standards in the areas of integrity, honesty, commitment and accountability. We create a positive, team focused environment and believe in continually educating our team through training to provide superb customer satisfaction.
We require the following:
Design and/or management experience preferably floral (industry) related.
Must be able to provide excellent customer relations through educating, promoting and consulting with customers to support our brand and customer loyalty. Retail experience is an asset.
A passion for flowers, with demonstrated creativity in modern and trendy floral designs.
Have excellent communication, motivational and team player skills.
Have the ability to work in a fast-paced retail environment.
Must have good computer skills with FTD and TELEFLORA knowledge being a great asset.
Must be dependable and able to work weekends and be available at floral peak periods.
Compensation range: $14 to $22 per hour.
We are offering both full time and part time opportunities. Opportunities exist at other locations as well, including the Interested applicants please forward a resume to:
Richard Overbeek
Vice President of Operations
richard@forestofflowers.com
FLORIST SHOP WANTED for the newly renovated shopping centre, "SHOPPES OF ALDERWOOD", located on busy corners of Brown's Line & Evans Avenue, Etobicoke, Ontario. Excellent opportunity to start a new business or relocate. Great existing anchor tenants and plenty of free parking. No other florist in area. Numerous requests from neighborhood for a lovely flower shop. Excellent exposure. Various store sizes available.
Call (416-259-8941) or email us at: gargan@rogers.com
Vacancy for a Floral Designer
Select Flowers in Mississauga is looking for a part-time floral designer with 3 years' experience in all aspects of floral design and managing a floral shop. Hours of work will be from 9:30am to 6:30pm, Thursday's and Friday's from 10:00 am to 5:00 pm on Saturdays.
We would love to have you be a part of our growing business if you have a positive can do attitude, can design arrangements for any occasion, are reliable and have excellent customer service skills. Some flexibility in hours can be negotiated for the right candidate.
Vacancy for a Floral Shop Assistant
There is a vacancy for a newly created post for a part time shop assistant with some experience of floral design. Hours and days are negotiable. Please send your resume to info@selectflowers.ca
Please contact Sue 647-515- 6257 for further information.

Pistil Flowers is hiring! We're looking for a self-motivated, creative individual with a minimum of one year of previous floral design experience to join our team. Candidates should posses the following skills...
ability to work in a fast paced environment
self motivated + hard working
excellent customer service and communication skills
ability to lift/move at least 30lbs and to stand/be on ones feet for 7+ hours
design and create arrangements (hand-tieds, vase arrangements, sympathy, corporate designs) on the spot
flexible schedule (some evenings + weekends may be required)
Most importantly the ideal candidate is an out-going individual looking to learn from those around them, who is able to work on a team and as an individual. A drivers licence is preferred but not required. If you're interested in the position please submit your resume to jasmin@pistilflowers.com Your resume should also include photos of your work. We will contact individuals directly who we feel are ideal candidates.
Please respect that we do not wish for individuals to call or come in regarding this posting. Thank you!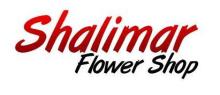 Shalimar Flower Shop is looking for a talented florist to lead operations and floral designing at their Brampton location.
Responsibilities include
Designing fresh arrangements for all occasions
Providing excellent customer service on phone and in store
Helping walk in customers
Coordinating deliveries and orders
Using order management technology to process orders
Required Skills and Experience
At least 3 years experience designing fresh arrangements
Excellent communication skills
Very fluent with English both written and verbal communication
Able to learn new technologies and adopt to new routines and processes quickly
Experience working in fast pace environments
Experience leading operations in the floral industry
Please apply with your resume and cover letter to:
Shalimar Flower Shop
227 Queen st. E
Brampton
ON, L6W2B5
Email: shalimarflower@hotmail.com
Required experience
Fresh floral designing: 3 years
Job Type: Full-time
Kleinburg Nursery is a full-service garden centre located in Vaughan, with a floral studio onsite. We provide custom floral arrangements for all occasions including weddings, holidays and special occasions and events.
We are looking for a full-time Floral Designer to join our team. This individual would be full responsible for our Floral Studio including managing floral inventory, dealing with vendors, creating custom designs, consulting with customer on orders and partaking in floral events.
For more information please email us or send your resume to info@kleinburgnursery.com
HEY BUD!
Local, farm-fresh plants, delivered right to your door!! HeyBud.ca online garden centre offers Quality product, with Quality service. Check them out!! https://heybud.ca/


The simple, direct-to-your-door garden service you're looking for!
Tired of driving around trying to find the plants you want?
Don't know where to start?
Don't have a car?
Overwhelmed when walking through a nursery?
Want to give a garden as a gift?
Just a few clicks and it's done.

MOTHER'S DAY:
Here's your gift for Mom!!
We have gift certificates!
Let Mom choose from our selection of annual containers & hanging baskets, bedding annuals, and perennials that will delight her every year! Delivered to her door.
TOP QUALITY FLORAL COOLERS FOR SALE
Excellent condition, well maintained, one owner, three-year-old used floral coolers. Custom built and was bought directly from a manufacturer in the USA. SRC Designer series model 470F 45 cubic ft., 72" width, Black, with swing doors, and three removable shelves. Paid over 6K each.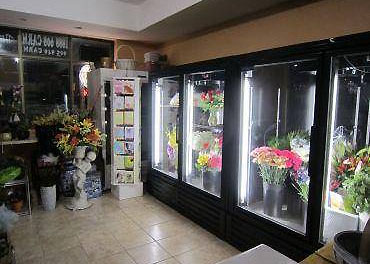 Asking only $5,500.00 for two coolers or $2,950.00 each. Price is negotiable. Also, for sale are other flower shop supplies, vases, cards, books, manuals, display stands, and other gift items. Everything must go and at least 50% off or more.
Call Carm at 647-656-7622
Do you have a vision for your own florist business?
Established Florist business operating since the 1940's with building residential income and additional 3 bedroom house, in Dundas Ontario. Live next door, or above business. Busy corner near Pizza pizza, McDonalds, Tim Horton's and in downtown commercial district. Established clientele and trusted good will built up over the years. Residential income from (2) bedroom apartment above the business, plus a lovely (3) bedroom home that could be divided up into several units. Parking for 10+ cars. Business is to be negotiated.
Sellers open to working with a prospective buyer interested in taking over business. Dundas is part of the Hamilton area, a great community, near walking trails, conservation land and waterfalls. This is a prime commercial area, with established clientele for a business with all related equipment, 2 walk-in coolers, all florist equipment and supplies to be negotiated with sale of buildings and land.
Let's start the conversation. Imagine the possibilities. Call Hope Terry, Real estate salesperson with Remax, Woolcott Brokerage Inc. (905)-689-9223, or cell (905)-966-4444
Smith's Flowers in Woodstock, Ontario is searching for a Full-time/full-time part-time floral designer. Three years experience in floral design in full service floral shop. - (under new management)
Email us at: smithflowerswoodstock@gmail.com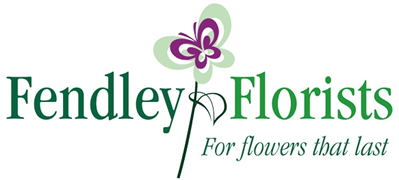 Award Winning Florist For Sale, Georgetown, ON. Established in 1969

Exceptional opportunity to own a profitable flower shop in a growing community. The store is listed at $199,000 and includes FTD POS and customer database with a long list of corporate clients, company van, all fixtures, etc...
Customers and Business clients already exist which enables you to make a great salary from Day-one. Efficient support staff are already in place. We are only open to 6:00 PM, and there is only one other flower shop in town. Owner is ready to retire.
How could you possibly lose or even pass this amazing opportunity by? Please contact us at marmour@cogeco.ca with any serious inquiry.
Willem and Jools Flowers is looking for a Full Time Floral Designer.
Looking for a talented designer to work in a beautiful retail setting near High Park. Necessary qualities include full range of floral aptitude (wiring, hand-tieds, floral crowns, vase arrangements, etc). Must be good with customers and a good understanding of social media is an asset. Weekend work is necessary (on an alternating basis) alongside an abundant love of your craft.
Please email willemandjools@gmail.com with your resume. Position is available ASAP.
FLORAL SPECIALIST/BUYER NEEDED
Whole Foods Market is looking for a Floral Specialist to work in our store next to Square One Mall. Please apply online at www.wholefoodsmarket.com/careers
Blooming Bouquet Flowers and Gifts
62 Brunetville Rd. Unit 1
Kapuskasing, Ontario
705-335-4235
Email: bloomingbouquet@hotmail.com
A great opportunity to own a well established flower shop in Northern Ontario.
The owner of this unique flower and gift shop has pursued a growth strategy by offering outstanding customer service, a dedication to excellence with personalized floral designs and a professional interactive website. Owner is looking to retire and would like to sell the business either with the building or on it's own.
The building has (4) apartments and three commercial units with great revenue and tenants. Owner is willing to stay on as an employee or for training purposes. Also looking to hire part time or full time florists and sales associates immediately with plans for succession if interested.
East of Eliza requires full/part time floral designer. Successful candidate is an energetic self starter, hardworking and physically strong with excellent written and spoken english. Must be prepared to work weekend shifts.
Our design style is garden inspired with a focus on beautiful handtied bouquets.
Garden knowledge is a definite asset, as is a valid driver's licence and clean driving record.
Experienced or talented junior welcome. Wages are commensurate with experience.

Seasonal urn designer needed for fast growing company. Looking for an individual who has experience in outdoor urn planting. Full time work during seasons. Creative individuals with a good understanding of outdoor urn planting.
Please contact Jill via email: curbappealdesigns@gmail.com

Forest of Flowers in Mississauga is looking for a full time floral designer.
Responsibilities include:
Floral Design work for the cooler, weddings, funerals
Store maintenance of front, cooler and back area
Customer service, including serving customers and cashing them out
Orders over the phone and internet
Experience is required. Must be available evenings and weekends. Please send resume to: erinwood@forestofflowers.com or give us a call at 647-866-6074 and ask for Dhaval
COMMERCIAL UNIT FOR SALE

Only a year old (like brand new). Commercial/retail unit with professional landscaping and ample parking space, located right at the corner of Highway 400 and Rutherford Road. Steps away from Vaughan Mills and Canada's Wonderland. Approx. 1135 square feet. Occupancy permit has been issued and thousands of dollars have been spent on renovations for this unit. This unit has a lot of signage exposure both in front and at the back of the unit.
Excellent opportunity to open a flower business in this busy and rich area of town. So far there is no flower business in this area. Call for more info 647-980-1000.
Attention florists: flower shop business for sale for $59,000.
Full service flower shop in busy plaza with sales of 250K in 2015 serving Kitchener, Waterloo and Cambridge area. Rent of only $1,550 per month including TMI. Approx. 800 square feet and every square footage of the shop is put to use. Two years left on lease. Many corporate accounts in place. Price includes delivery van, new walk in cooler and compressor (2015), 2 flower fridges, all fixtures and inventory. On Teleflora network.
All offers will be considered. Priced to sell, our loss will be your gain. Owner will train in the business aspect. Owner is not a florist and will pursue other career opportunities. Shop would be more profitable for a florist owner. There are 3 part time florists already in place.
For pictures please visit Hiway Flowers on Facebook. For more info please call Leda, Century 21 realtor at 519-749-6332 or email: Leda.Schupbach@Century21.ca

Bernard Thibault Floral Artistry...
... located at 689 Broadview Ave, in Toronto, is looking for a dynamic/artistic individual to join his team. Someone with SOME experience in the floral industry would be an asset, but NOT necessarily required if you're gifted with an eye for beauty, lines, colors and designs. Someone flexible who would be able to do heavy lifting and would be able to work long hours when necessary.
Your are responsible, honest, punctual, able to multi-task and presently looking for work, this could be a wonderful opportunity for you to learn all about this industry. Under the supervision of one of the best floral designers in Toronto, you will learn how to express yourself with floral arts of all occasions; weddings, events, funerals; holidays such as Christmas, Valentine's day, Easter, Mother's day etc. etc. You will be challenged to work on every emotion that our clients bring our way.

Wages will be based and valued upon criteria of each potential candidate.

If you like a challenge and are eager to learn and work within this industry, please send in your resume OR just express yourself with a creative e-mail and send it to me at Bernard@floralartistry.ca . This could be the beginning of a new venture!!!

Looking forward to your responses!