Enter and Pay for your Classified Ad with our ONLINE FORM
B.H. Flower Wholesale LTD.
We are hiring Wholesale Sales Supervisor
Job Duties:
- Responsible for ensuring accurate, quality processing of all incoming flowers in accordance with production schedules
- Work with the manager, to handle personal supervision including performance appraisals, discipline, employee scheduling, overtime approval, absence/vacation, etc. Reporting and communication both departmental and company policy
- Lead by example, consistently portraying a positive image, encouraging team members and boosting moral as well as processing incoming flowers or packing flowers when required
- Accountable for effectively communicating with sales, purchasing, quality assurance and the flower operations shift to ensure production and delivery schedules are met
- Other duties as may be assigned

Terms of Employment: Permanent

Wage: $22 hourly for 35 hours per week

Benefit: 12 days paid holidays

Qualifications/Skills Requirements:
- Education: Completion of university
Credentials: Must have a certificate or diploma related to flower
Experience: Minimum of two years of supervisory experience with a demonstrated ability to lead by example and hands-on to meet schedules and deadlines
Language: Speak English, read English, write English

How to Apply: Please submit your resume through email. bhflowercanada@gmail.com

Pistil Flowers is looking to hire an experienced floral designer for a full time position. The ideal candidates for this position;
- are self motivated and hard working
- possess strong communication and excellent customer service skills
- is available to work some weekends and have a flexible schedule
- posses strong floral design skills
- a drivers licence is a plus, but not necessary

Please email your resume and a portfolio/samples of your work to jasmin@pistilflowers.com Please no phone calls or walk ins.
Floral and Gift Shop For Sale - Just East of Toronto

Owner wishes to retire.
Operating in a well maintained, very busy plaza, this flower shop has been serving a loyal community for the last 9 years, with annual sales over $250,000. This 1200 sq. ft. shop has always been closed on Saturdays and has the potential of an instant increase of $50,000 to the bottom line, by being open that very busy day of the sales week.

Ask the professionals - Startup will cost much more than purchasing this turnkey, well designed and stocked flower shop, with already established loyal customers. This shop is available for purchase before the profitable Christmas and Valentine seasons for only $48,000. Includes, two walk-in coolers, two large work tables, inline flower food system, FTD POS system, two computers, two printers, well organized and designed working areas, with custom made anti-fatigue mat, and many beautiful display fixtures. Supplies and gift inventory included. Do not miss this opportunity for success in the floral industry!

Plaza tenants include, hair salon, bridal shop, sports bar, professional offices, fitness centre, convenience store, pizza shop - the perfect combination! Landlord is attentive to tenant needs. Call 905-260-0181 for information.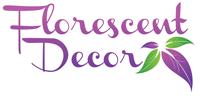 Part-Time Florist Assistant Needed
Vaughan, Ontario
Florescent Décor is an online floral design boutique. We service consumers and retailers across North America. By offering unique selection of artificial, botanical and preserved floral designs we turn our customers' spaces into homes. To learn more about what we do, visit us at www.florescentdecor.com
We are looking for an energetic Florist Assistant to help us with production. Unlike at most shops where your first job is to help out with general duties, with us, you will be given an opportunity to assemble the arrangements right away! We will provide all necessary training, so all we are looking for is some experience with floral design or floral design education and a positive attitude!
Since we sell online, we are very flexible with working hours and we offer great compensation that is highly aligned with performance!
If you'd like to join a great team, please send us your resume at yury.kapko@florescentdecor.com
We are currently growing our floral & decor team and looking for motivated individuals that want to grow with us. We specialize in wedding & event luxury floral designs and have been serving the industry with the highest standards for over 9 years!!

If this is some where you see your self please contact us @ ashley@princessweddings.ca
FOR SALE BURKE FLOWERS -LONDON ON
BURKES IS A THRIVING FLOWER SHOP WITH GIFTWARE AND A LARGE GREEN PLANTER DEPT.
WE HAVE BEEN IN BUSINESS AND PROFITABLE FOR MORE THEN 65 YEARS.
OWNER WISHES TO RETIRE, BURKES HAS A VERY LARGE NUMBER OF LOYAL REPEAT CUSTOMERS INCLUDING CORPORATE ACCOUNT. TOP 25 TELEFLORA MEMBER THIS IS A GREAT OPPORTUNITY FOR SOMEONE LOOKING FOR A RETAIL FLORAL BUSINESS. TURN KEY OPERATION.
FOR MORE INFORMATION PLEASE EMAIL BARRY MATTHEWS AT burkeflowers@hotmail.com
Jill Jensen Botanical Specialties
Jill Jensen Botanicals, a leading wholesaler and producer of tropical plants, seeks a talented and creative designer to produce everyday and seasonal dishgardens and container plantings.
Full time position. Competitive wages. Start date of September 1st. Located in Newcastle, ON, 45 minutes east of Toronto.
Email: jill@jilljensenbotanicals.ca
Award Winning Flower Shop for Sale

Fendley Florists has been serving the communities of Brampton and Georgetown since 1969. We are extremely well-known for providing long lasting flowers and excellence in customer service and have been voted favorite florist for many years. Our customer clientele consists of a strong corporate base, walk-in and phone-in clientele and a well-established internet presence. We are a 5 star FTD member and own an FTD POS system.

The current owners wish to retire and are offering our store at $199,000 including an extensive inventory, Corporate vehicle, new phone system, large walk-in cooler, two web sites, POS system with complete customer data history and much more.

We are happy to receive any inquiries regarding our store but would appreciate serious inquiries only. Please email us at marmour@cogeco.ca only.
GREAT OPPORTUNITY TO OPEN YOUR OWN FLOWER SHOP
Established flower shop in a busy major plaza in Newmarket. Located in high traffic plaza. Well set up and easy to operate. Plaza tenants include TD Bank, Pizza Hut, Factory Direct, Giant Tiger.
Current owner will train. Established customers. Only flower shop in area. Reasonable rent. Asking $30,000 or best offer. For more information or to view contact Jim Corrigan, Broker, Sutton Group 416-229-4835
Beautiful, Award Winning Flower Shop FOR SALE:
The owners of this unique flower shop have pursued a growth strategy over the past 8 years by offering outstanding customer service, a dedication to excellence and personalized floral designs as well as introducing a new POS system and professional interactive website. The results are exceptional. They have achieved Award winning service recognition for the
past 5 years for both Floral and Gift shop services. The store has built an extremely loyal customer data base, including corporate accounts and has achieved consistent year over year increase in revenues in its fast growing community.
The firm is housed in a central, 2200 square foot location, includes a large storage area, on the main street with a separate Bridal Consultation Room and ample free parking. The retail location is visually stunning. Located East of Toronto, it has beautiful front, side & back gardens and great curb appeal on a corner lot with a greenhouse included. The shop
sells fresh cut flowers & arrangements, indoor & outdoor plants, silk florals, gifts, home decor items and jewellery. It also services the local Funeral homes, Weddings and events of all sizes. The furniture and fixtures are both custom made and vintage style pieces including a custom built cash desk, and have been designed for optimal staff & customer efficiency. The company has a 2011 Ford Delivery van with chrome trim & logo wrap.
Competition is very minimal as the store now dominates the local marketplace. They are current members of Teleflora & FTD. The staff are dedicated, extremely knowledgeable and are capable of managing day to day operations, in this turn-key business. The building lease is very affordable with a five year lease signed last year with the option of five more years at the end of the term. This is a fantastic opportunity for an individual, group or family, looking for a chance to take over a well established business with a great reputation in the community. Annual Sales over $400,000.00. Asking price $153,788.00. Negotiable option: Current owner would be willing to offer training, if needed.
View by appointment only. No Phone calls or Walk-ins Please. Interested parties are asked to please be discreet and contact owner by email at:
BeautifulFlowersAndGifts@ gmail.com
Your Career Blooms Here!
SALES & MARKETING MANAGER
Mississauga, Ontario
John G. Hofland Ltd. is an award winning, established, well respected, and growth oriented GTA based wholesaler selling high quality fresh cut flowers, greens, plants, floral supplies and giftware. If you are experienced in managing the sales and marketing activities of a business, we want to hear from you. John G. Hofland Ltd. offers an amazing company culture, comprehensive benefits and the opportunity for career growth.
Reporting to the President, the Sales & Marketing Manager is responsible for developing, implementing and managing all the sales and marketing activities of the company including the Cash & Carry Store. The Sales & Marketing Manager establishes and implements plans and strategies to expand customer market share and provides leadership towards the achievement of growth that is in-line with the company vision and values.
Key duties of the role:
In conjunction with the President, develops a business plan as well as a sales and marketing strategy to ensure attainment of company sales goals and profitability.
Responsible for the performance and development of the Sales, the Marketing and Cash & Carry Store teams.
Establishes and manages effective programs to compensate, coach, appraise and train staff.
Assists in the preparation of individual Sales Rep plans to assist in portfolio growth
Lead the Marketing team in revitalizing, enhancing and then maintaining the Hofland brand, visual identity and image.
Develops, in conjunction with the President, marketing programs to entice customers and provide Sales teams with selling tools.
Lead the Cash & Carry Store team in creating an amazing customer experience while managing the sales and inventory.
Conducts one-to-one reviews with all direct reports to build more effective communications, to understand training and development needs, and to provide insight for the improvement of performance.
Provides timely feedback to senior management regarding performance.
In conjunction with the Buying teams provides timely, accurate and competitive pricing as required while striving to maintain maximum profit margin.
Maintains accurate records of all pricings, sales, and activity reports submitted by Sales Reps.
Assists and participates with the Sales Reps in preparation of proposals and presentations.
Controls expenses to meet budget guidelines.
Adheres to all company policies, procedures and business ethics codes and ensures that they are communicated and implemented within the team.
Key skills and qualifications you must possess:
5-7 years of experience in a sales and marketing leadership role, preferably in the floral/giftware industry.
Strong understanding of customer and market dynamics and requirements.
Proven leadership and coaching skills with the ability to motivate teams to succeed.
Superior planning, prioritizing, communication and people skills with the ability to execute tasks with knowledge, confidence and a sense of urgency.
Outstanding computer skills, including Excel, as well as organization and time management skills.
If this sounds like the career for you, please forward your resume and cover letter to hr@hofland.com. Please ensure Sales & Marketing Manager appears in the subject line.
Please apply as soon as possible as applications will be processed as they are received and this position will be filled as soon as a suitable candidate is found.
We thank you for your expressed interest and wish to inform that only successful candidates will be contacted.
Your Career Blooms Here!
Quality Assurance Assistant (1 position) and
Part-time Flower Order Puller (1 position)
Mississauga, Ontario
John G. Hofland Ltd. is an award winning, established, well respected, and growth oriented GTA based wholesaler selling high quality fresh cut flowers, greens, plants, floral supplies and giftware. If you are passionate about flowers, ensuring a quality product, and an amazing customer experience we want to hear from you. John G. Hofland Ltd. offers an amazing company culture, comprehensive benefits and the opportunity for career growth.
Reporting to the Quality Assurance Manager, the Quality Assurance Assistant is responsible for ensuring that the stock in the cooler is of exceptional quality, including placement and rotation of stock to ensure freshness. The role also includes general cooler maintenance and other related duties.
Reporting to the Flower Picking Supervisor, the Flower Order Puller is responsible for ensuring that Flower orders are picked with accuracy and timeliness and assists customers in the cooler by providing an amazing customer experience.
The Flower Picker also partners with the Quality Assurance staff to ensure that the product available is the highest quality and the cooler is tidy as well as other related duties.
Key skills and qualifications you must possess:
In depth knowledge of all varieties of flowers and greens
A passion for customer service along with a positive attitude
Superior prioritizing, communication and people skills with the ability to execute tasks with knowledge and confidence
Detail oriented with good computer skills, the ability to work in a cooler and to lift up to 50 pounds
The Quality Assurance Assistant works Monday to Friday from 7 a.m. to 3:30 p.m. but must be flexible to extend those hours in peak periods.
The Flower Order Puller works Sundays 10:30 a.m. to 6:00 p.m., Mondays 8:00 a.m. to 5:30 p.m., and Wednesdays 12:00 – 5:00 p.m., but must be flexible to extend those hours in peak periods.
If either role sounds like the role for you, please forward your resume and cover letter to hr@hofland.com. Please ensure the position title you are responding to appears in the subject line.
Please apply as soon as possible as applications will be processed as they are received.
We thank you for your expressed interest and wish to inform that only successful candidates will be contacted
Oleander Floral Design
2902 Bloor St West
Toronto
We are looking for a motivated Jr Floral Designer. The successful candidate will assist with receiving and processing product, washing buckets, answering the phone, customer service, maintaining the store front, floral fridge and assist on site as required (event setup and breakdown).

He or she must be able to work early mornings, Saturdays and Holidays as the workload dictates. Common sense, initiative and ability to work in a fast paced environment, neat handwriting, strong communication, numeric skills and computer knowledge required.

Please apply with resume to jennifer.oleander@bellnet.ca

Taking resumes for our location in Mississauga location
Forest of Flowers continues to grow! As the leading florist in London Ontario, with eight locations, Forest Of Flowers , Mississauga is currently seeking enthusiastic, creative and
talented individuals to apply for positions as a Designer/Sales Associate.
Forest of Flowers was founded in 1996 and expanded into a successful Franchise Company in 2010. We strive for excellence and are dedicated to satisfying and exceeding the needs and expectations of our customers and employees while we hold ourselves to the highest standards in the areas of integrity, honesty, commitment and accountability. We create a positive, team focused environment and believe in continually educating our team through training to provide superb customer satisfaction.
Part Time - Designer/Sales Associate Needed, with potential to turn Full Time.
We require the following...
Must be able to provide excellent customer relations through educating, promoting and consulting with customers to support our brand and customer loyalty. Retail experience is an asset.
A passion for flowers, with demonstrated creativity in modern and trendy floral designs.
Have excellent communication, motivational and team player skills.
Have the ability to work in a fast-paced retail environment , inclusive of maintaining the store front, back and cooler.
Must have good computer skills with FTD and TELEFLORA knowledge being a great asset.
Must be dependable and able to work weekends and be available at floral peak periods.
Interested applicants can forward a resume to: erinwood@forestofflowers.com or visit us at the store:

Forest of Flowers
2400 Dundas St West
Mississauga, ON, L5K2R8
erinwood@forestofflowers.com
FOR SALE
A thriving florist and gift shop that has been in operation and consistently profitable for over 20 years.
After being a successful sole proprietor during this period, the owner wishes to retire and pass on this lucrative venture to someone new. The shop serves a community of over 60,000 residents in this region north of the GTA and has diversified its offering to include a number of other items besides fresh-cut flowers. The store has a large number of loyal repeat customers, is one of six (6) suppliers in its area and has maintained its position as the pre-eminent retailer in its field for a sustained period of time. The shop services the local population as well as visitors with its needs for floral arrangements for all occasions.
This is an ideal opportunity for an individual with a background in horticulture or who simply loves flowers. PRICE: $360,000 including inventory.
Contact Norm Sobel norm.sobel@rogers.com
We are looking for a part time design/customer service person. Must be fluent in speaking and understanding English. Responsibilities will include customer service, cash, restocking retail floor, making plants. We would like an individual who has design experience as well as dealing in a retail environment. Re-numeration will be in line with experience. We are a home decor store specializing in artificial plants and floral.
Please respond with resume, renumeration expectations and related experience to the email. brad.morrissey@rogers.com
EXCELLENT COMMERCIAL CORNER UNIT IN A BUSY PLAZA FOR LEASE
This is a great opportunity to start or expand your flower and gift shop business. Commercial corner unit located in a very busy plaza with Tim Hortons, Wendys, Petro Canada, Royal bank, Bank of Montreal, Kumon, Food basics, Restaurants, Medical clinics, pharmacy, day care and other well established businesses. Currently occupied by a well established flowershop is for lease.
Finished unit with Wheelchair accessible washroom, HVR, Aircon, Furnace, Water Heater, approved electrical/plumbing and other city safety requirements.


Low rent - $1,895.00 per month... Available immediately

NOTE: If you are starting a flowershop business, the owner is an accountant and has had experience setting up and operating two flowershops in the GTA. She may assist you in setting-up, systems, suppliers, websites, wire service, marketing advertisement (SEO), government regulations and reporting, etc....
Call Carm now for more information
647-656-7622 or 905-915-6612 or email at charmcanadagroup@gmail.com