Enter and Pay for your Classified Ad with our ONLINE FORM
EURO STYLE FLOWER MARKET

We are a family run business that strives to create unique floral arrangements. Our shop is located in Burlington in the Roseland Plaza. We only use fresh flowers and foliage to make our European arrangements. Our hand tied bouquets are what we are known for as well as our European Landscape arrangements which come in multitude of sizes, shapes and price
points to fit the customers needs. We are open six days a weeks, Monday – Saturday, 8:30am – 6:00pm.

We are looking for a floral designer who has knowledge of flowers and plant as well as floral design experience. We are seeking a designer who:
Has experience making hand tied bouquets, design skills and is open to new ideas
knowledge of bereavement and wedding work
Is a hard worker and a fast learner
Has organization skills
Can work well with others
Can communicate with the customer in person or over the phone
This is a part-time position that has the potential to be full time. Looking to start as soon as possible.

Please email your resume to tina@eurostyleflowermarket.com
Bloomstar is the largest importer of flowers in Canada, providing the most competitive prices and offering a low-cost, worry-free floral management program* to our retailers. We specialize in nation-wide cold chain logistics that delivers a variety of quality floral products,
resulting in consumer enjoyment for many days.
WE MAKE FLOWERS AN AFFORDABLE LUXURY IN CANADA

Join our team as a Floral Designer and develop a successful career!

We need a person who is able to create bouquets and arrangements for different occasions and seasons...
A person who can use his/her sense of artistry and knowledge of different types of flowers to consider the company/customer's budget when making recommendations
Full time
Detail-oriented
Open to experiment new designs and ideas
Provide advisee and suggestions for flower selection
A person who is able to enhance the mass market floral designs by applying florist principles adapted to the company's/customer's needs
A person who can plan in advance, and has the ability to execute long-term projects
Someone who can also look for new packaging, container, sleeves, etc.
Important qualities:
Artistic ability
Creativity to develop different kinds of products, open to new ideas and trends in design, which change quickly
Organization skills
Must have "pizzazz", a combination of vitality and glamour, dazzling style, flamboyance, flair. Combination of energy and style
Must be able to transform a design without letting the ego take a blow
Job Type: Full-time

Required experience: Formal Floral Designing experience: 3 years
Required education: Diploma/Certificate
Send resume to: andrea.bellefielle@bloomstar.ca
FOR SALE: Flower Shop in northern York Region (Business AND Property)
Turn-key operation equipped w/ state-of-the-art Teleflora system. Business in operation for 20+ years! Very well established in the community. Owner is retiring. Building recently renovated on a 52ft x 158ft corner lot with great exposure. Only 35 minute north of Toronto. Why pay rent when you can own?
Feel free to contact us at any time @ 647.828.0202 OR Wei@WeiHwa.ca for details.
ESTABLISHED FLOWER SHOP FOR SALE

Located between Ottawa and Montreal in the town of Vankleek Hill, Ontario. Jade Garden Flowers and Gifts has been serving customers for almost 20 years. With annual sales of $120 000.00 we are asking $68 000.00 for the shop. This sale price includes ALL inventory, furniture, desks, computers etc. ALL SET AND READY TO SERVE!
Call 613-678-6008 or e-mail kerri@jadegarden.ca for more information. Selling only to put my young family first, motivated to sell quickly.
We are growing our floral team and looking for energetic and motived individuals. Must be able to work Thursday, Friday's and Saturdays 9:00am - 4:00pm. Experience is necessary.
Please email: ashley@princessweddings.ca for more information.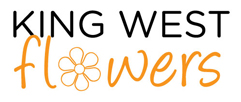 King West Flowers

Downtown flower shop has an opening for either a part-time or full-time floral designer. Experience in the retail floral industry is required. Must be creative and resourceful, and be able to communicate well with customers. Working knowledge of the FTD Mercury system would be useful. Position requires weekend work.

Please fax resume to King West Flowers at (416) 203-3036 or email to
contact@kingwestflowers.com
APPLEBY FAMILY FLORISTS IN BURLINGTON

Established retail florist requires part time designers with 2-3 years experience.

Key requirements are:
Experience in all aspects of floral design including weddings & funerals
Mature, outgoing, dependable & professional
Excellent customer service skills over the phone and in person
Excellent English, both written & verbal
20-24 hours per week including weekends. Willing to work additional hours during peak seasons
Maintain shop cleanliness
Computer knowledge of Teleflora and Dove would be an asset
No phone calls. Please email your resume to: drml2730@gmail.com

ACTION IMPORTS
Do you love the floral industry? Are you results oriented with a passion for sales and an ability to develop long term relationships with customers? If so we would love to hear from you!
We are currently hiring for the following positions:
Showroom Sales Rep
Inside Sales Rep
Both positions are based out of our Mississauga office and involve working with our customers to understand their needs, propose solutions and providing service that exceeds expectations.
Requirements:
2+ years of Sales experience
Computer literate with experience in MS Office and MS Excel
Excellent telephone skills – clear and effective communicator
Strong organizational and time management skills
Team player with a willingness to learn
We offer:
BASE SALARY + COMMISSION + BENEFITS
Great work life balance
Friendly Outgoing Teammates
Location : Kennedy Rd & Courtney Park Blvd (Misssissauga)
To apply please send resume with covering letter to Michelle Lekkerkerker at michelle@actionimports.com

Sierra Flower Trading is the largest importer and distributor of fresh cut flowers in Canada. Sierra is a learning organization that brings together passionate people who are open to change, innovation and creativity.
Our vision is to distinguish ourselves with our clients and within our industry as well as make a difference in our community. As a thriving company, we also offer innovative services and creative solutions at all levels of the floral industry.
We recognize that our employees are the most valuable asset of our business. Therefore, we appreciate that YOU make the difference.
SALES ASSISTANT (Mississauga, Ontario)
With strong interpersonal, organizational and planning skills, the sales assistant's role is to support the sales department by ensuring accurate and efficient client service.
Specifically:
Answer client inquiries (product, logistics, etc.) and take orders in Sales Persons absence;
Provide support by inputting information and orders into our database for volume accounts;
Participate in the creation of marketing material.
Competencies:
Relevant customer service and administrative support experience; - Essential
Excellent computer skills/MS Office (intermediate level); - Essential
Autonomous;
Able to perform multiple tasks in an environment where deadlines are important;
Detail and quality oriented
In our pursuit for excellence in creating a strong organization, we are looking for talented and passionate people. We want to build long-lasting relationships with dedicated and enthusiastic people.
Therefore, Sierra offers you:
Work-Life balance;
Multicultural and stimulating work environment;
A fully empowered role where you can maximize your competencies;
A unique company culture based on core values and a high degree of adaptability ;
Competitive total compensation package (benefits, bonus, etc.)
Are you inspired by these words? Challenge, Success, Progress and Drive? Join our team and let's start changing the world... one flower at a time.
We invite you to send us your resume by email at careers@sierraflower.com or by fax to 905-461-0247.
Office Location: 910 Mid-Way Blvd, Mississauga, ON, L5T 1T9 Canada
WEB SITE: www.sierraflowerfinder.ca
For Sale:
A great opportunity to own a well established flower shop in vibrant downtown Stratford. The owners of this unique flower shop have pursued a growth strategy by offering outstanding customer service, a dedication to excellence and personalized floral designs and a professional interactive website. They have achieved Award winning service recognition for the past 7 years as Stratford's Favourite Flower Shop and the past two years for My Stratford Best Florist.
An extremely loyal customer data base, including corporate accounts and has achieved consistent year over year increase in revenues. Selling fresh cut flowers & arrangements, indoor & outdoor plants, silk florals, gifts, home decor items and jewellery. It also services the local Funeral homes.
Current members of Teleflora. The staff are dedicated, knowledgeable and are capable of managing day to day operations, in this turn-key business. Fantastic opportunity for an individual, group or family, looking for a well established business with a great reputation. Annual Sales over $500,000.00. Asking price $153,788.00 includes all chattels.
Current owner would be willing to offer training, if needed. View by appointment only. No Walk-ins. Phone/Email Gary Van Bakel Broker Remax a-b Reatly Ltd Brokerage 519-801-6505 or gary@gvanbakel.com .

Longo Brothers Fruit Markets Inc.
Longo's is looking for an experienced Floral Manager for our Southeast Oakville (469 Cornwall Rd, Oakville) and Rutherford ( 5283 Rutherford Road, Unit #1, Woodbridge) stores who are passionate about flowers and providing excellent customer service!

The Floral Manager is responsible for department cleanliness and presentation, inventory management and ordering, meeting financial objectives, scheduling, reporting and administration, people management, competitor monitoring and customer service.

Working with Longos will offer you: competitive wages, career growth opportunities, flexible hours, in-store purchase discounts, excellent benefits, bonus plan program, scholarship program and much more!

Longo's is a Canadian, family owned, independent food retailer which has grown and prospered since 1956. Our team members are dedicated to exceeding customer expectations by offering the best food experience to every customer, every time. Longo's is recognized as a Platinum Member of Canada's 50 Best Managed Companies.

If you have previous retail floral management experience, please apply via email at hrdept@longos.com with the subject line "Floral Manager - SEO" or "Floral Manager – Rutherford"
Our passion is Flowers. Is yours??
My Flower Shop is looking for an experienced Floral Designer to join our team! (would accept formal training in lieu of experience)

We are a small shop in Cambridge with a big heart and a focus on quality. Currently we are looking for 2 individuals, one seasonal for holidays. (Christmas, V-Day & M-Day). The second individual will work 20 - 25 hours per week, with the exception of some holidays.

We are looking for someone who wants a career in flowers and will be around for the long haul. The right individual will be creative; good customer service; computer savvy and experienced! Some Saturday work is required. This is a physical job, you must be physically fit and able to climb stairs.

Please provide your resume and phone number to myflowershop@rogers.com
Looking forward to hearing from you!

Looking for Part or Full time help for holiday season with possibility of continued employment in the New Year. No phone calls please.

Position Summary
The floral industry demands more than just knowledge of blooms and business knowledge. Customer service and an eye for design are also necessary for success. We will do training for our systems, but some knowledge and skills are required. A commitment to exceptional customer service is required. You will be expected to design as well as take orders, customer relations, and general shop duties.
Manage customer inquiries and orders by phone, email or in person with intention to increase sales, offering advice and suggestions for floral or plant purchases
Arrange custom designs for events and retail (vase arrangements, water and oasis, hand-tied bouquets) in classic and contemporary styles
Maintain shop cleanliness and appearance: customer areas, floors, work benches, wrap station, coolers, washroom and exterior entry points etc.
Have floral and/or business training - floral certificate or at least one year floral shop experience
Work effectively under pressure
Take initiative, be motivated
Be available weekends, occasional evenings and be fine with flexible hours through floral peaks
Be computer savvy
Send your resume to work@terrainflowers.com
Floriad Canada Inc.
6930 Pacific Circle
Mississauga,ON
L5T1N8
WANTED: Sales/Customer service rep (Wholesale)
An opportunity to expand your vision and skills in sales, marketing, and customer service.
Earn as much as you can produce! We don't cap your opportunity!!! Base, Commissions, Bonuses, Health package.

FIG Import Group, is a market leader in the Florist supply industry. From fresh flowers to florist supplies (drieds, vases, accessories, accents, and much much more), FIG offers more than 2,000 items PLUS the full array of fresh flowers and greens to new and existing customers, Canada wide. We offer our sales reps: marketing and sales support to empower them to reach their top potential! Do you have what it takes???

Required skills:
1. A strong and self driven ambition to achieve your goals.
2. Experience with sales at B2B level.
3. Excellent command of the English language (written and verbal).
4. An outgoing and positive attitude.
5. Good command of computer software in general (MS office, order entry, email, etc.)
6. Fit, able to work in cooler (at times) environment. Pick, Pack own orders.

Bonus skills (not a requirement):
1. Command of the French language.

NO PHONE CALLS PLEASE. ONLY QUALIFIED CANDIDATES WILL BE CONTACTED
NO AGENTS, NO AGENCIES.

Email your resume to jobs@figcollection.ca
Canadiana Flowers
We are a retail florist in Scarborough looking for outgoing and dedicated individuals to join our team. If you can offer great customer service in a fast-paced and dynamic environment to keep our loyal clientele happy then read on.
Duties include assisting customers in-store and over the phone, creating cut flower bouquets and planters, merchandising, plant-care, wrapping orders for delivery, general store up keep. A creative flair and attention to detail is a must. General computer skills are an asset. You should be able to stand for the duration of your shift and be available to work a variety of shifts including days, evenings and weekends. No formal experience in a flower shop is required however a willingness to learn and positive attitude are the key to success.
Positions are part-time with the potential of full-time. Please forward your resume

info@canadianaflowers.com


Full-time / Part-time required
Forest of Flowers continues to grow! As the leading florist in London Ontario, with eight locations, Forest Of Flowers, Burlington store is currently seeking enthusiastic, creative and talented individuals to apply for positions as a Designer/Sales Associate, starting immediately.

Forest of Flowers was founded in 1996 and expanded into a successful Franchise Company in 2010. We strive for excellence and are dedicated to satisfying and exceeding the needs and expectations of our customers and employees while we hold ourselves to the highest standards in the areas of integrity, honesty, commitment and accountability. We create a positive, team focused environment and believe in continually educating our team through training to provide superb customer satisfaction.

We require the following:
Must be able to provide excellent customer relations through educating, promoting and consulting with customers to support our brand and customer loyalty.
Retail experience is an asset.
A passion for flowers, with demonstrated creativity in modern and trendy floral designs.
Have excellent communication, motivational and team player skills.
Have the ability to work in a fast-paced retail environment, inclusive of maintaining the store front, back and cooler.
Must have good computer skills with FTD and TELEFLORA knowledge being a great asset.
Must be dependable and able to work weekends and be available at floral peak periods.
Interested applicants can forward a resume to Enid at enid.chen@forestofflowers.com

Davenport Garden Centre, located in downtown Toronto, is currently hiring seasonal urn designers to work with our senior in-house designers. It is required that applicants have experience making arrangements with seasonal greens and décor. Full and part-time positions available.

Resumes and portfolio samples can be forwarded to: info@davenportgarden.com
Flower Shop for Sale

A great opportunity to own a well established Flower Shop on Yonge & Eglinton/Davisville/Mt. Pleasant. Growing clientele base in the developing high-density population area and there is no similar business competition in the neighbourhood.

Elegant and tasteful 3½ year new renovation and equipment including cool room, in-store sink, private washroom. An exclusive parking spot is included. Seller will help the buyer to start up with a training.

For more information, please contact Shali: Tel) 416-723-6603 or email shalimao@gmail.com
Flowers On Bay

Toronto downtown core; high-end flower shop has an opening for a part-time experienced floral designer.

All candidates must:
be creative, and motivated
knowledge of plant/flower material and care
Possess excellent customer care skills, excellent telephone etiquette
work effectively, team oriented
be able to work on weekends
Please email your resume and portfolios of your work to flower@flowersonbay.com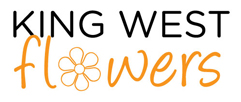 Downtown flower shop has an opening for a part-time floral designer. We will provide training, as necessary, but some floral experience is required. Must be creative and resourceful, and be able to communicate well with customers. Working knowledge of the FTD Mercury system would be useful. Position requires weekend work.

Please fax resume to King West Flowers at (416) 203-3036 or email to:
contact@kingwestflowers.com