Enter and Pay for your Classified Ad with our ONLINE FORM
Award Winning Flower Shop for Sale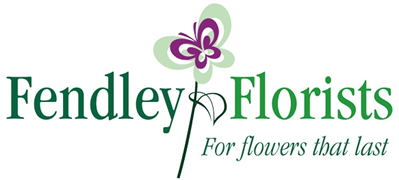 Fendley Florists has been serving the communities of Brampton and Georgetown since 1969. We are extremely well-known for providing long lasting flowers and excellence in customer service and have been voted favorite florist for many years. Our customer clientele consists of a strong corporate base, walk-in and phone-in clientele and a well-established internet presence. We are a 5 star FTD member and own an FTD POS system.

The current owners wish to retire and are offering our store at $199,000 including an extensive inventory, Corporate vehicle, new phone system, large walk-in cooler, two web sites, POS system with complete customer data history and much more.

We are happy to receive any inquiries regarding our store but would appreciate only serious inquiries only. Please email us at marmour@cogeco.ca only.


Pistil Flowers is looking to hire multiple freelance florists and floral assistants for the busy Valentine's Day season. The shifts would be for between the dates of Thursday February 9th to Tuesday February 14th. Shifts will range between 4-10 hours depending on each
candidates availability and store needs. Tasks will include but are not limited to; cleaning and processing flowers, assisting customers and taking orders, wrapping of arrangements, walking local deliveries in the building, etc.

If you are interested please submit a resume to jasmin@pistilflowers.com
We will contact candidates directly regarding interviews.
Flower Shop Business For Sale
Regency Florists is an established, well known, premier Flower Shop business that has been operating at this location for 38 years.

Regency Florists Design, Décor and Gifts offers fresh flowers, floral arrangements and plants.
A large selection of art, gift ware and accessories.
Situated in a high traffic area of North London
Ample free parking and covered sidewalk in front of the store
This store has maintained a loyal clientele and is constantly attracting new customers!
Located in a very busy mall at the corner of Adelaide and Huron Street
Established long term tenants include:
The Beer Store, Wine Rack, Home Hardware, Freshco, Pharmacy, Royal Bank and CIBC.
Extensive client list, repeat customers and weekly corporate account orders with lots of walk in traffic
Leased 1,824 square foot retail store and 423 square foot storage unit which has the potential to grow the business to include wedding rentals, etc.
The owners are looking to retire and are willing to offer training if needed. Business profile and detailed financial information is available upon signing confidentiality agreement. This is a turnkey business with lots of opportunity to increase sales.
Asking Price: $80,000. (Including all inventory)
Visit our Website: www.regencyflorist.com
Please contact us by email at: regency@execulink.com
Midland Flowers is a importer and distributor of fresh cut flowers located in TORONTO. We have been in business for over 15 years.

We are looking for an experienced full time individual to join our sales team. This person will also be responsible for office administration and should be well versed with computer applications like MS Office, Quickbooks etc. Management may also decide other responsibilities as necessary. Should be available to work Saturday and rotational Sunday shift.

If you think you are a fit, send us your resume to :- resume@midlandflowers.net
Phone:- 416-609-3900

Floral refrigerator for sale!
Garden Centre in Vaughan is selling our perfect condition Igloo-brand floral fridge. Measures 17 ft deep by 12 ft wide. Asking price is $6000.
Please contact: truong_linda@hotmail.com
VAUGHAN FLOWER & GIFT SHOP- TURNKEY BUSINESS FOR SALE
This flower & gift shop has been in business for 5 years and is located close to many banquet halls, event venues, funeral parlours, and the new hospital to be built. The business currently employs 6 employees between full time and part time and other freelances. The business is known for it's quality of florals and service, and offers a selection of fresh cut flowers and potted plants, as well as custom urns done seasonally. The business has corporate clients, does weddings, communions, baptisms, engagements, funerals and all other events and maintains a prestige, repeat and refer clientele as well as event planners.
Annual sales are $400,000
Lease is $4,350.50 with $1500 income from tenants
Employees: 6 fulltime/partime/+freelance
No FTD or Teleflora
Private & street Parking available
2 coolers + potential area for a walk-in cooler
New signage 2016
Computer system, website & e-commerce 2016
Alarm system
Located next to Starbucks + other retail
Owner will assist with turnover
Open Tues-Sat, potential 7 days
TURNKEY $150,000.00
SERIOUS INQUIRIES ONLY!
PLEASE CONTACT: DAWNA BORG, B.A.(Hons.) C.Med RE/MAX PREMIER INC., BROKERAGE
416-987- 8000
dawna@dawnaborg.com
JOIN OUR GROWING TEAM
Flora All Occasions Flowers and Gifts is a Brampton florist serving the GTA for 20 years. We are members of FTD and Teleflora. Our expanding family business needs to fill 2 part time positions which can lead to full time. Salary is competitive. Floral industry knowledge, computer skills, verbal and written English are required.
Candidates must be team players, able to stand for 7+ hours, lift 30lbs, have flexible availability weekdays, Saturday and some Sundays. Availability is mandatory for traditional floral holiday seasons. *note: we have a small, friendly cat

General Florist / Designer Duties
Prepare and maintain flowers, plants and shop cleanliness
Interact with senior designers
Basic designing
Customer service by phone and in person
Requirements
CIFD or comparable diploma
One (1) year flower shop experience
Excellent customer service skills
Senior Designer Duties
Produce creative and specification based work to tight timelines
Prepare and maintain flowers and plants and shop cleanliness
Customer service by phone and in person
Requirements
Three (3) years flower shop experience
Familiarity with all aspects of floral design
Outstanding creativity and ability to arrange to tight specifications
Superior customer service skills
Note: *Familiarity with FTD Mercury and POS a plus for both positions.

Please respond with resume by e-mail to: employment.flora@bellnet.ca
David Ghent
(905)846-6111
Canadiana Flowers
Canadiana Flowers has a fantastic and exciting job opportunity for creative and energetic individuals. We have been in business for over 40 years with exceptional quality of products and great customer service! We are looking for in-store flower shop floral designers. The ideal candidates are highly creative, energetic, and have a passion for flowers and floral design.

We are looking for a PT floral designer 2/3 days per week, you must be experienced in all aspects of floral design work, everyday designs, weddings, funerals, and high end party work as well, you must have at least 1 year of previous design experience in a Flowershop.

We are a fast paced work environment and be able to stand for the duration of your shift.
you must be able to lift up to 30 lbs and be able to work on weekends, Saturday and occasional Sundays.
This position can lead to full time employment
Email: info@canadianaflowers.com
Phone: 416-265-6867
Business for Sale: This is an amazing opportunity to own your own floral business and put your creativity to work for you. This established shop in Eglinton west area has been in business for over 70 years with an extensive client list, repeat customers and weekly
co-corporate orders. Stock is negotiable including one walk in fridge and a display fridge.
Come and put your creativity to work for you. Please call Diane if you have more questions.
Phone: 905 439-2361
The New Leaf Florist is a premier downtown floral shop located near Yonge and Bloor. We are accepting applications for 2 part-time positions. Our corporate clientele expect the best in service and design. We work as a team and expect hard work, efficiency, professionalism and respect. Qualified applicants will be contacted for an interview and will be asked to work with us for a few hours as a "tryout".
Duties/qualifications will include:
Processing flowers, plant care, customer sales, basic floral designing and general store duties.
Excellent English, both verbal and written are a MUST.
Must be flexible with hours, including Saturdays and long hours during the busy holiday seasons.
Must be able to work in a physical, fast-paced environment.
Can learn quickly and retain information.
Computer knowledge a must.
Prefer a graduate of CIFD or someone with at least one year shop experience. Please send a cover letter and resume to: newleafflorist@bellnet.ca
Position available immediately.
Flower Parade
Looking for junior or senior designer to fill a full-time position in a busy Mississauga flower shop. Basic floral design as well as basic computer skills are required. Spoken and basic written English is a must. The perfect candidate will understand the retail floral industry and
workload (weekends, occasional evenings, etc).
For more information please contact Roxy at Flower Parade info@flowerparade.ca or 905-277-4490
The Flower Market Waterdown
The Flower Market Waterdown is a retail boutique located in the centre of Waterdown Village and will be opening September 2016. We are looking for a creative & enthusiastic Floral Designer to design professional, top quality, creative floral arrangements and custom arrangements upon requests from customers. This position requires expert product knowledge, completion of a floral design certificate/diploma, 2+ years of professional floral design experience and exceptional customer service skills. The successful candidate must also be comfortable conducting floral design workshops for our customers. Currently we have two part-time positions available. Rate of pay is determined by the candidates experience.
The Floral Designer will be responsible for the following duties:
Prepare, arrange & design top quality custom floral arrangements
Provide superior customer service & satisfaction
Manage the cleanliness of the stock, store and cooler
Create & maintain attractive store displays
Conduct in-store floral design workshops
Design & create store signage
The Floral Designer must possess the following skills/qualities:
Expert product knowledge
2+ years of professional floral design experience
Completion of floral design certificate/diploma an asset
Previous customer Service experience
Strong verbal communication skills
Public speaking skills & ability to instruct a small group on floral design
Artistic skills to create store signage is an asset
Demonstrate excellent teamwork, interpersonal skills, and commitment to the success of the team
Be available to work extra hours during peak floral holidays
To apply, please send your cover letter, resume & six photos of your recent designs to info@flowermarketwaterdown.com . Applicants that are contacted to come in for an interview will be asked to demonstrate design skills and flower knowledge during the interview.