Enter and Pay for your Classified Ad with our ONLINE FORM

Cole's Florist and Garden Centre is a family owned and operated company; we strive to provide a positive, supportive and healthy working environment. We provide our employees with opportunities to work in different areas of our company and the chance to grow both personally and professionally all in a safe and professional environment.

Requirements
A passion for flowers and floral design
Must speak English
Good communication skills, self motivated, positive, and a team player
Must be able to create a variety of arrangements including hand-tied bouquets, vase arrangements, and funeral arrangements
Must be able to lift 25 pounds
Must be computer literate and able to operate a PC. Be familiar with the Internet. Familiar with Teleflora or FTD would be an asset
Available weekdays, and weekends. (always closed Sundays)
Must be in sound physical condition and able to perform a physically demanding job which requires standing during the entire shift
Must have formal training in floral design from an accredited institution
Preferred, diploma, Master Florist, or CIFD
Email: dave@colesflorist.ca
Phone: 905-818-9777


Enthusiastic Team at Flower Boutique in Brampton is looking for an energetic floral designer to enhance their creative skills.
Responsibilities include:
Orders over the phone, internet, on-line services and walk-ins
Computer/ printer usage, cash till, Social Media knowledge
Floral Design work for weddings, funerals and corporate events
Cooler display maintenance
Store maintenance of front, cooler and back area
Customer service
Experience in a flower industry is required
Pay depending on experience
Flexible availability on weekends and scheduled evening events

Please send resume to: info@theflowerboutique.ca or give us a call at 905-450-0555 and ask for Kathy or Joanna.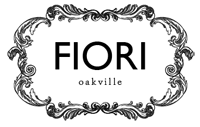 We are a trendy and contemporary boutique flower store in Downtown Oakville currently looking for a creative floral designer/stylist with experience in ALL floral related categories to join our team.

If you have an artistic and creative passion for flowers, excellent customer service and communication skills, you are available to work fulltime, year-round and enjoy working in a fast-paced environment please send your resume to admin@fiorioakville.com with the subject "Job Application – Floral Designer"

Wages based on experience.

We thank all candidates for submitting their resume; however only successful applicants will be contacted.


Fortinos (Upper Middle) Ltd. Burlington, ON
Full Time\ Part Time Floral Designer
Duties and Responsibilities:
Ensuring exceptional customer service is provided in a courteous manner to maintain our reputation for friendly, effective, and personalized experience.
To provide excellent customer relations through selling, educating and consulting in order to strengthen customer loyalty;
To design innovative and exciting fresh, silk and dried flower arrangements;
To assist with the merchandising within the department;
To assist with ordering of floral products;
To ensure that the safety, sanitation and general maintenance of the department meet with Company standards;
To direct part-time employees when left in charge of the department;
To respond to customer inquiries and requests, maintaining courteous customer relations at all times;
To assist with operation of the Garden Centre;
To perform other duties as assigned.
The Ideal Candidate Would Possess:
Exceptional customer service skills
Minimum of 3 years' floral design experience in a retail environment;
Demonstrated creativity and innovation;
Demonstrated selling skills;
Garden Centre experience would be an asset;
Flexibility to work a variety of hours including days, evenings and weekends;
Excellent communication and interpersonal skills;
Self starter;
Ability to work in a fast-paced environment, under pressure.
Interested applicants please forward your resume to: Joe Mangiapane, Franchisee
Fax: (905) 332-6366
Or via interoffice mail
Bloominghill Flowers is a charming, fast-paced Mid-town flower shop looking to expand its floral design team! We're currently in search of a friendly, outgoing, hard working individual with a minimum of 3 years experience in floral design. Potential candidates must adhere to the following requirements
Able to create a variety of items including, but not limited to:
hand-tied bouquets, vase arrangements, wedding and funeral work
Open availability: weekdays/evenings/weekends
Hours may vary depending on the floral season
Able to work well with others in a fast-paced environment
Comfortable standing for long hours
Able to lift and move large items/buckets/vases
All candidates MUST email their resume and cover letter directly to our email: bloominghillflowers1@gmail.com (Please do not call, email only)

*** Including photos from your portfolio in your application is an asset but not a requirement; we'd love to see what you can do! ***

Wage to be discussed
Job Types: Full-time, Part-time
We require a full-time designer to add to our team to create beautiful floral arrangements for deliveries, funerals and weddings.
Responsibilities and expectations include:
Provide excellent customer relations when needed: educating, promoting and consulting with customers to support brand, customer loyalty; serve walk-in customers and cash them out.
Demonstrate creativity in modern and trendy floral designs.
Have excellent communication, motivational and team player skills.
Must have good computer skills with a working knowledge of FTD Mercury.
Must be dependable and able to work weekends and be available at floral peak periods.
Ability to work in a fast-paced retail environment, maintaining (e.g cleaning) the general store, cooler and flower/plant maintenance (e.g. treating).
Lifting up to 10 lbs + Standing for long Periods of Time.
Experience is required.
Must be available for some weekends.
Start date: immediate
Call: 416-767-3748 or email elaherazi@gmail.com

DOWNTOWN FLOWER STUDIO FOR SALE
We are a downtown Flower Studio with a brand that has been in business for over 20 years servicing the GTA.

We have had double digit growth year after year. Established a great reputation and quality of work second to none. Our clients include Fortune 100 companies in finance, marketing, hospitality, consulting and restaurants just to name a few.

This is a full turn key business looking for the right entrepreneur and talent to maintain the quality of standards our brand has held over the years.

Location is key, we are the only flower shop in the neighbourhood and there is a great demand. Our online presence drives all local traffic to us. It's a retail/studio located downtown in the Entertainment district near a number of 5 star hotels.

Our inventory and catalogue of designs are a great added value, which will help guide you in the right direction and make it an easy transition to new ownership.

Asking price is $200k. Get your investment money with Valentine's Day around the corner! Our biggest day in terms of sales followed by Mother's Day.

Please contact us via email.

Pierre Marchand
pierrem@TMKnoble.com
647-838-6404
A Floral business with 7 years of stable business, - 3 large corporate accounts, 30 weddings in 2017, many regular walk in customers, (over 2000 client data base available) for sale with 5+5 year lease. Successful, experienced owner willing to train for a month.
Contact Monny Abraham 416-209-0542 Listing REALTOR FOR Right at Home Realty.

Forest of Flowers in Mississauga is looking for a full time floral designer.
Responsibilities include:
Floral Design work for the cooler, weddings, funerals
Store maintenance of front, cooler and back area
Customer service, including serving customers and cashing them out
Orders over the phone, internet and wire service
Experience is required
Must be available for some weekends
Excellent pay
Please send resume to: erinwood@forestofflowers.com or give us a call at 905-916-2424 and ask for Dhaval or Theresa
EGLINTON WEST TORONTO, FLOWER SHOP FOR SALE
Excellent opportunity to take over an established business of 70 years.

The store is located right on Eglinton ave west, with lots of foot traffic and features a display window to capture interest. The store maintains a strong online presence and has many corporate clients as well as standing orders.

Some inventory and fixtures are included in the sale
• Large walk-in cooler
• Display cooler
• Computer/printer, cash till
• Website and social media
• Built desks and storage
• Display tables, shelving and merchandising pieces

Their is an extensive customer list that has been established for over 70 years.
Low rent plus with utilities.

Asking $75,000 -looking for a quick sale,owners are retiring.

Please contact Diane Cassidy
Right at Home Realty Inc.
email: dicassidy@trebnet.com or call for more information. 905 439-2361
The Watering Can Flower Market is looking for a floral designer and a wedding coordinator/designer.
These are full time, year round positions. The successful applicants will have floral design experience, be creative and innovative, be available to work Monday to Saturday , be able to work independently but also as part of a team. If you that think you fill the requirements please email your resume to patrizia@thewateringcan.ca (no phone calls or drop ins please)
We thank all who apply in advance, however only those selected for interview will be contacted.
Looking for a florist to occupy a space in our exciting new Food Market concept in Newmarket or Mississauga opening September 2018. Oxford Properties is the Property Management team for several Shopping Centres in the GTA, including Yorkdale, Square One, Upper Canada Mall and Scarborough Town Centre.
The Food Market concept will be a quality driven attraction with a strong focus on the local community and will create a unique food experience. It will be a place of convenience/comfort, and a reflection of simpler times. The Market is a gathering place where the community connects to stroll, savour and rediscover the joys of quality food and mindful shopping.
The environment is a European inspired open space and includes farm to table merchants, artisan food purveyors and small businesses offering fresh, quality, and seasonal items. The Market will consist of a collection of best-in-class local vendors that are each specialized in a specific market category. Such offerings include: seafood, specialty meats, produce, baked goods, cheese, coffee, juice, flowers, specialty foods, collectibles etc. and smaller complimentary "impulse - buy" vendors. Please find the attached link.
If interested, please contact 647-924-7533
https://www.dropbox.com/sh/f9x 8s7jdpzql64s/AACnWbDHHCor0jOzq 1Ecvseja?dl=0
Hello Everyone,

We are offering Preserved Roses to the Current and Past students of CIFD at the Trade price. Each Box $35. Contains 6 Buds.

Our Roses are Real and they are preserved, They will last for more than a year.
Colors available: Forever Red, Burgundy, Magic red, Baby pink, Hot pink, Orange, Golden Yellow, Black, Ocean Blue, Purple, Dark Purple, Rainbow, Gold, White, Silver

For pictures and more details please visit our website www.rosaseternas.com

Looking forward to hearing from you.

Nash Ludhani

Rosas Eternas
2 St.Clair Ave West, 18th Floor
Toronto, ON, M4V 1L5
Phone +1.647.255.8046
Mobile +1.416.889.5742
info@rosaseternas.com
www.rosaseternas.com
Executive Special Events Assistant Needed
Opening Night Flowers is a luxury design company specializing in memorably unique florals with understated elegance, passion, detailed artistry and sophistication for weddings, corporate and special events.
As an outlet of design inspiration to our clients, coordination and referrals to industry partners is key to complete the look of our florals. We are looking for a creative, urgent and organized individual that can elevate and evolve our brands direction as a full service outlet and maintain the quality standards already set forth.
Responsibilities not limited to:
Administrative and personal support to Owner/ Creative Director, Nicholas Smith
Maintain and schedule appointments, consultations, events, logistics of rentals/decor and staffing
Maintaining studio space, floral design supplies/inventory
Receiving and prepping florals and their vessels for design
Deliver and lead on-site set ups for weddings and events
Social media management and content creation for Instagram (daily posting), Facebook, and Pinterest
Floral design duties pending on skill set and future development.

Desired skills and experience:
Administrative, floral, sales, and/or experience in the events industry
Interest in event design and business development
Creative thinker, team player, highly organized and detail oriented with ability to multitask
Strong writing, communication and computer abilities
Dedication to top quality client experience
Experience with video/photoshop and graphic design an asset
Must have access to laptop, own vehicle and confident to drive a sprinter van.
To apply: Email resume to nick@openingnightflowers.com

Please include links to any Instagram accounts, blogs, or portfolio that showcases your aesthetic, design skills or recent workings.

Part Time/Full Time Approx. 30 hours +/week

Nicholas Smith
Owner & Floral Affairs Consultant
Opening Night Flowers
905-379-8709
www.openingnightflowers.com
Seasonal Urn, and Wreath Designers Wanted
Davenport Garden Centre, located in downtown Toronto, is currently hiring for the following designer positions.

Seasonal urn designers to work with our senior in-house designers. It is required that applicants have experience making arrangements with seasonal greens and décor. Full and part-time positions available.

Wreath designers to decorate Christmas wreaths. Applicants must be able to make bows and work creatively with décor materials. Full and part-time positions available.
Forward resumes and portfolio samples to: info@davenportgarden.com
The Flower Market Waterdown is a floral & gift boutique located in Waterdown, ON (near Burlington, ON & Hamilton, ON). We are looking for experienced & creative Floral Designers to join our team.
To apply, please send your resume to: info@flowermarketwaterdown.com

Forest of Flowers Mississauga

Forest of Flowers in Mississauga is looking for a part time floral designer.
Responsibilities include:
- Floral Design work for the cooler, weddings, funerals
- Store maintenance of front, cooler and back area
- Customer service, including serving customers and cashing them out
- Orders over the phone, internet and wire service

- Some experience is preferred
- Must be available evenings and weekends
- Will start off at approx. 30 hours - part time, with potential to go full time

Please send resume to: erinwood@forestofflowers.com or give us a call at 905-916-2424

I am afraid I have to sell my beloved flower shop located on Yonge Street in Rosedale. In operation for over 15 years. I worked really hard to grow the business and its reputation (5-Star on Yelp and FB).
Truth be told, the books do look very good for the last year. I have turned away weddings and events for the last year. The profits are there for taking, it just needs someone to do so. I need a quick sale, so I am asking a rock-bottom price of $30,000. For less than the cost of starting your own company, you get my shop, and all its contents. (fully stocked with Plants, Flowers, and merchandise!) It's a turn-key operation. I am willing to stay to help with the transition, and my designer would like to stay to help you succeed.
The store needs a new website and social media presence. However, I have a loyal customer base, and I'm the preferred florist for one of the biggest arts organizations in Canada. I really do not want to sell, but my shop deserves more than I can currently give it.

Serious inquiries please: Call Paul at 416-324-9900 on Mondays, Wednesdays, or Fridays