Enter and Pay for your Classified Ad with our ONLINE FORM
Flower Parade
Looking for junior or senior designer to fill a full-time position in a busy Mississauga flower shop. Basic floral design as well as basic computer skills are required. Spoken and basic written English is a must. The perfect candidate will understand the retail floral industry and
workload (weekends, occasional evenings, etc).
For more information please contact Roxy at Flower Parade info@flowerparade.ca or 905-277-4490
The Flower Market Waterdown
The Flower Market Waterdown is a retail boutique located in the centre of Waterdown Village and will be opening September 2016. We are looking for a creative & enthusiastic Floral Designer to design professional, top quality, creative floral arrangements and custom arrangements upon requests from customers. This position requires expert product knowledge, completion of a floral design certificate/diploma, 2+ years of professional floral design experience and exceptional customer service skills. The successful candidate must also be comfortable conducting floral design workshops for our customers. Currently we have two part-time positions available. Rate of pay is determined by the candidates experience.
The Floral Designer will be responsible for the following duties:
Prepare, arrange & design top quality custom floral arrangements
Provide superior customer service & satisfaction
Manage the cleanliness of the stock, store and cooler
Create & maintain attractive store displays
Conduct in-store floral design workshops
Design & create store signage
The Floral Designer must possess the following skills/qualities:
Expert product knowledge
2+ years of professional floral design experience
Completion of floral design certificate/diploma an asset
Previous customer Service experience
Strong verbal communication skills
Public speaking skills & ability to instruct a small group on floral design
Artistic skills to create store signage is an asset
Demonstrate excellent teamwork, interpersonal skills, and commitment to the success of the team
Be available to work extra hours during peak floral holidays
To apply, please send your cover letter, resume & six photos of your recent designs to info@flowermarketwaterdown.com . Applicants that are contacted to come in for an interview will be asked to demonstrate design skills and flower knowledge during the interview.
Burlington Flower shop/market for sale
This flower shop/market has been in business for 8 years in Burlington, and is run from a very well located plaza at the corner of Guelph line and New Street in Burlington. The owner has chosen after the birth of her second child that raising 2 children under the age of 2 and running a store full time does not work for her. The business currently employs 4 full time staff and works out of a 4000 square feet store. The business is known for its European hand tied bouquet's and full selection of fresh cut flowers and potted plants. The business does weddings, funerals and all other events.
• Annual sales are $500.000+
• Lease is $16.50 per square feet annual all in.
• No FTD or Teleflora was ever used here.
• Lots of free parking in front of store.
• Lots of free staff parking in back of store.
• Indoor parking for minivan or such in back of store. (great for winter and summer)
• Large walk-in cooler.
• Adjustable carts/racks
• Covered sidewalk in front of store.
• POS system and full website with ecommerce.
• Tim Horton and Shoppers drug mart are in the same plaza.
• The owner is more than willing to stay on for however long needed.
• The owner has never been open on Sunday , (the busiest day according to neighboring businesses)
• Asking price $150.000.--
Business profile and detailed financial information available upon signing confidentiality agreement. This is a turnkey business with lots of opportunity to increase sales.

Serious inquiries please contact Ben at 647-226-0379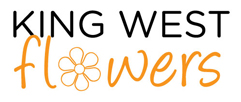 FLORAL DESIGNER, DOWNTOWN FLOWER SHOP

Downtown flower shop has an opening for a full-time, experienced floral designer. Must be creative and resourceful, and be able to communicate well with customers. Working knowledge of the FTD Mercury system would be useful. Position requires weekend work.

Please fax resume to King West Flowers at (416) 203-3036 or email to contact@kingwestflowers.com

Compensation commensurate with experience.
Everything must go!
Floral and Gift Shop closing Aug 31, 2016 . Vases, décor items, culinary gifts up to 75% off, greeting cards $1. Best reasonable offer on all store fixtures/lighting
10AM to 6PM daily. Only THREE WEEKS LEFT
8199 Yonge St, Thornhill
lyc.sicoli@sympatico.ca
Phone: 905 889-2538
Flower Trends

Experienced florist needed to help run a high end flower shop in a mall.
1 Promenade Circle
Thornhill. ON
L4J 4P8

Phone: 416 877 5515
darya6161@yahoo.ca
Flower/Gift Store For Sale in Beautiful Burlington
Appleby Family Florists was born 33 years ago. From infancy to maturity this store has maintained a loyal clientele and is constantly attracting new customers! Located in a very busy mall at the corner of Appleby Line and Fairview Street. The store provides a variety of arrangements for Birthdays, New Baby, Proms, Special Events, Weddings and Funerals. This turnkey business has 1,211 sq ft of space which comprises a generous gift section and design/work area. Included with purchase are a 6 door cooler, 2 new POS Systems, new printer and fax machine and many other chattels. The seller requests that you do not go directly to the store or contact the staff.
Contact James Choporis, Royal Lepage Terrequity Realty, jchoporis@rogers.com
416-892-7176 or Maurizio Totino, Royal Lepage Terrequity Realty,
mtotino@trebnet.com 647-891-0298
Our Team is Growing! Looking for friendly, outgoing, hard working people to join our team. Currently we have two (2) positions open, floral designer and general floral shop assistant. Both positions are part time.

Potential candidates are:
Responsible and reliable
Comfortable standing for long hours
Able to lift and move large items/buckets/vases
Has strong communication skills and a positive friendly attitude
Has open availability (days/evenings/weekends)
If applying for floral designer position:
MUST HAVE 2+ years floral experience
ability to create a variety of items (handtied bouquets, vase arrangements, wedding and funeral work etc.)
If interested please email resume and cover letter. Please specify whether you are applying for floral designer position or general labour position.

Look forward to hearing from you.
Bloominghill Flowers
1724 Avenue Rd.
Toronto, ON.
M5M 3Y6
(416)-781-7135
bloominghillflowers@rogers.com


Unique Floral and Garden Boutique requires creative individual to join our family. Candidate must be familiar with all aspects of floral design including sympathy, everyday and wedding work and be willing to develop and hone their skills. Excellent customer service is essential as daily customer interactions take place in our open design environment. For experienced candidates the development of management opportunities exist.
King's is Boutique Floral and Garden store situated in beautiful Norfolk County. Physical store is situated in a 125 year old driveshed and surrounded with landscaped gardens. In addition to the growing core floral business, specialty annuals are grown and the showroom features a unique mix of home and garden decor.
This is a full time position and wages are commensurate with experience. Incentives and benefits are also negotiable. Please send inquiries and resumes to info@kingsflowerandgarden.com or via mail to:
King's Flower and Garden
652 Norfolk St. S
Simcoe, Ontario
N3Y 4K1
CLASS TO CASH! (Student Florist)
Long established and very profitable Flower and Gift Basket business for sale in Ottawa.
Very Very impressive client list. Offered price $ 180,000. plus inventory.
Please Contact:
Robert Horlick, Commercial Sales Agent
Royal LePage Team Realty, Brokerage
office: 613 729 9090
Residence: 613 725 1263
Cell: 613 277 3516
email: roberthorlick@gmail.com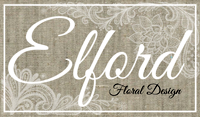 Elford Floral Design is Hiring!

We are looking for a full/part-time Floral Designer/Sales Associate with at least 2 years of floral experience.

We are looking for someone who is great with people, task oriented, and self motivated.

Please email a resume to elfordfloraldesign@gmail.com
Or contact us 416-231-3396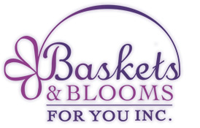 Baskets & Blooms For You is a fantastic gift basket/floral shop loated in Ottawa, and we're looking for a talented experienced florist who is a self-motivated, creative, take charge individual.
Candidates should possess the following skills:
at least 2 years experience creating & designing fresh floral arrangements for all occasions
familiar with FTD & Dove wire service systems and order entry systems
provide excellent customer service on the phone and in the shop
fluent in English, both written & spoken (French would be an added bonus)
This position has lots of potential for a floral designer who is motivated and ambitious. Full time is preferred however 2 part-time positions would also be considered. We have a great work environment and are looking for a dynamic team player. If this sounds like it's meant for you, send us an email along with your resume. We'd be happy to meet you!
Email: margitlauton@hotmail.com
The Floral Express Inc. is a wholesale fresh floral distributor (located outside Woodstock, Ontario) and is dedicated to providing the floral industry with the finest selection of floral products at the highest quality, while maintaining competitive prices. We strive to be a leader in innovative floral trends as we continuously search the globe for new import products and offerings. Our pledge is to establish a lifelong relationship with our customers gaining their trust with exceptional merchandise and friendly, efficient service.
The Floral Express continues to grow and has 2 new openings (Account Manager –and- Sales Development/ Account Manager) to service an existing customer base in addition to acquiring, expanding and maintaining floral sales accounts. These roles will involve increasing company revenue by generating sales from new and existing customers. The Sales Development/ Account Manager will also work with the sales team to raise awareness of company offerings and initiate new business ventures in order to increase market share and meet fiscal goals. Some travel will be required with the Sales Development/ Account Manager role.
At The Floral Express, our goal is to provide our employees with an enjoyable workplace environment while fulfilling their career and financial aspirations in line with their responsibilities and contribution to the Company's success.
We require the following:
Passion for delivering exemplary customer service. Ability to establish engaging relationships with customers.
Ability to listen and recognize needs of clients and leverage this insight to provide new solutions that will increase sales for The Floral Express.
Strong organizational skills and detail oriented.
Punctual quality penmanship and willingness to correct mistakes quickly.
Excellent verbal and written communication skills.
Broad knowledge of flower names and origin. Eagerness to gain further knowledge of all current and future products to better meet customer needs.
Base-level knowledge in word, excel, email and web functions.
Team driven but able to work independently when required.
Valid G driver's license.
Understand gross profit margins and its purpose to better familiarize yourself with pricing.
Personality traits - cheerful, friendly, helpful, enthusiastic, confident.
Please visit our company website <www.thefloralexpress.com> and download the complete job descriptions within the Career Opportunities section. Interested applicants please forward a resume and cover letter to:
Craig Hancock
Director of Sales and Marketing
The Floral Express
Well Established And Maintained Flower Shop For Sale! (Business Only)

Do not miss this opportunity for success!

Great potential for an entrepreneur, wedding, event planner or nature loving green thumb, you can continue and grow the business however you wish wherever you wish. The business is known for its creative arrangements and wide variety of floral materials backed up by quality service. Widely renowned for its courteous, reliable and prompt service.
This flower shop has a consistent and loyal clientele including: families, religious events, business entities, walk-In customers, popular with wedding & event planners. High margins, easy to operate. A cash generator for investors. This is an ideal opportunity for an individual with a background in horticulture or who simply loves flowers. Complete with webpage and blog, domain name, Facebook page and 5 star Google reviews.

Equipment includes: Vintage open for business sign, 1 walk in cooler, cash register, 3 telephones, order pads, delivery labels, logo stickers, guns, store fixtures, extra large orchid display and extra large cherry blossoms/branch display, 3 piece planter rack, 1 crystal chandelier, 1 stereo receiver and 2 speakers. (Full list of chattels available)

Owner Will stay on for the transition and training if required.
Email: victorv1988@gmail.com
Phone: 416-616-2985
Flower shop for sale in Hamilton Ontario
Attention florists! This small, growing flower shop in an up and coming neighbourhood is available for purchase. Make your dream come true.

Turnkey Operation just waiting for your creative touch and social media savvy to make it great. Currently selling fresh cut flowers, arrangements, weddings, sympathy, houseplants, mini and fairy gardens, vintage vases and much more. Relatively new business with sales in 2nd year over 50% increase, on a daily sales average basis, from first year.
Complete with 3 door cooler, cash register, A/C, phones, mini fridge, coffee maker, 2 price guns, store fixtures, display cases including some vintage pieces, 3 tier plant light, magnetic vehicle signs, basement shelving, double stainless sink and counter. Large collection of vases and containers, ribbon, floral wires, design books, dé©cor, Prom accessories, various oasis forms and easels.
500 sq. ft. main floor, large front windows facing north-east (bright but not direct sun), main floor washroom, plus 500 sq. ft. basement storage. Very reasonable rent including 1 parking spot. Excellent customer parking in front and in nearby city lots.

Webpage with blog, domain name and Facebook page available. Established website and domain name with great online presence. Excellent online ratings.

Motivated Seller, available to help during transition period.

Hamilton is a city on the rise. It's affordable, vibrant, with an active arts and music scene, a young growing friendly city. Google why the cool kids are moving to Hamilton, and check out the you tube videos of the city.

Please contact flwrshopham@gmail.com
Your Career blooms here
Flower Order Puller
Mississauga, Ontario
John G. Hofland Ltd. is an award winning, established, well respected, and growth oriented GTA based wholesaler selling high quality fresh cut flowers, greens, plants, floral supplies and giftware. If you are passionate about flowers and ensuring an amazing customer experience, we want to hear from you. John G. Hofland Ltd. offers an amazing company culture, comprehensive benefits and the opportunity for career growth.
Reporting to the Flower Picking Supervisor, the Flower Order Puller is responsible for ensuring that Flower orders are picked with accuracy and timeliness. The Flower Order Puller also assists customers in the cooler.
Key duties of the role
• Timely and accurate assembly of fresh floral orders for customers, ensuring the quality of product selected
• Notifying Sales Associates when product is not available
• Regularly check the order pool to ensure orders are processed in a timely manner
• Provide amazing customer service to our Cash & Carry customers
• Work with Quality Assurance to ensure that the product available is the highest quality and the cooler is tidy
• Assist Sales Associates in maintaining their sold sections within the cooler
• All other duties as assigned
Key skills and qualifications you must possess:
• In depth knowledge of all varieties of flowers and greens
• A passion for customer service along with a positive attitude
• Superior prioritizing, communication and people skills with the ability to execute tasks with knowledge and confidence
• Detail oriented with good computer skills, the ability to work in a cooler and to lift up to 50 pounds
• The ability to work Sundays 10:30 a.m. to 6:00 p.m.; Mondays 7:30 a.m. to 5:00 p.m.; Tuesdays and Wednesdays from 8:30 a.m. to 5:00 p.m. and on Thursdays a shift between 8:00 a.m. and 5:00p.m as well as a rotational Friday shift from 8:00 am to 1:00 pm.
• Ability to work statutory holidays
If this sounds like the role for you, please forward your resume and cover letter to hr@hofland.com. Please ensure Flower Order Puller appears in the subject line along with where you saw the job posted. Please apply as soon as possible as applications will be processed as they are received.
We thank you for your expressed interest and wish to inform that only successful candidates will be contacted.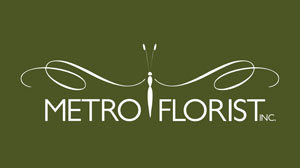 We are looking to hire a modivated, energetic, creative team player to join our professional, busy flowershop!! Some Mercury POS , floral design, sales, telephone experience preferred or willing to train.
Must be FLEXIBLE Monday -Saturday. Contact me at the flowershop to set up an interview, or forward your resume asap
metroflorist@rogers.com
Grace Romagnuolo
Metro Florist Inc.
5990-16th Ave Unit 230
Markham, Ontario
L3P7R2
(905)201-8804 bus
(416)258-6542 cell
We are looking for an experienced designer for our small flower shop in Mississauaga to round out our team... part to full time, DOVE pos an asset... with a variety of duties - steady but easy pace... starting asap. A great atmosphere to work in for the right person.
Email with resume: denise_cheryl@theflowercellar. ca

Managers/Designers/Sales Associates
Forest of Flowers Franchise Corp continues to grow! As the leading florist in London Ontario, with 8 locations, 3 GTA locations and more to come in the fall of 2016 in various cities, Forest Of Flowers is currently seeking enthusiastic, creative and talented individuals to apply for various positions from management to sales associates. There are many positions available so we encourage anyone looking for a career in the floral industry with experience to apply!
Forest of Flowers was founded in 1996 and expanded into a successful Franchise Company in 2010. We strive for excellence and are dedicated to satisfying and exceeding the needs and expectations of our customers and employees while we hold ourselves to the highest standards in the areas of integrity, honesty, commitment and accountability. We create a positive, team focused environment and believe in continually educating our team through training to provide superb customer satisfaction.
We require the following:
Design and/or management experience preferably floral (industry) related.
Must be able to provide excellent customer relations through educating, promoting and consulting with customers to support our brand and customer loyalty. Retail experience is an asset.
A passion for flowers, with demonstrated creativity in modern and trendy floral designs.
Have excellent communication, motivational and team player skills.
Have the ability to work in a fast-paced retail environment.
Must have good computer skills with FTD and TELEFLORA knowledge being a great asset.
Must be dependable and able to work weekends and be available at floral peak periods.
Compensation range: $14 to $22 per hour.
We are offering both full time and part time opportunities. Opportunities exist at other locations as well, including the Interested applicants please forward a resume to:
Richard Overbeek
Vice President of Operations
richard@forestofflowers.com
FLORIST SHOP WANTED for the newly renovated shopping centre, "SHOPPES OF ALDERWOOD", located on busy corners of Brown's Line & Evans Avenue, Etobicoke, Ontario. Excellent opportunity to start a new business or relocate. Great existing anchor tenants and plenty of free parking. No other florist in area. Numerous requests from neighborhood for a lovely flower shop. Excellent exposure. Various store sizes available.
Call (416-259-8941) or email us at: gargan@rogers.com
Vacancy for a Floral Designer
Select Flowers in Mississauga is looking for a part-time floral designer with 3 years' experience in all aspects of floral design and managing a floral shop. Hours of work will be from 9:30am to 6:30pm, Thursday's and Friday's from 10:00 am to 5:00 pm on Saturdays.
We would love to have you be a part of our growing business if you have a positive can do attitude, can design arrangements for any occasion, are reliable and have excellent customer service skills. Some flexibility in hours can be negotiated for the right candidate.
Vacancy for a Floral Shop Assistant
There is a vacancy for a newly created post for a part time shop assistant with some experience of floral design. Hours and days are negotiable. Please send your resume to info@selectflowers.ca
Please contact Sue 647-515- 6257 for further information.