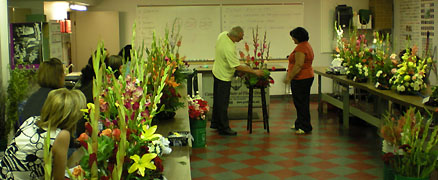 This workshop was inspired to introduce CIFD's Masters Program.
This Sunday workshop is designed for former CIFD students, and experienced floral designers, who wish to further their education, techniques, methods and experience.
Topics covered in Period Designs are: Della Robbia, Flemish, Victorian, Williamsburg Christmas, Art Nouveau, and Art Deco. Students will learn the history and origin of each piece, and will be given a detailed demonstration. Student will construct two of the period pieces, which they can take home or to the shop to enjoy.
Designs can be complex and fast paced. Participants need to be proficient in basic floral design skills in order to fully enjoy this class. The curriculum of CIFD workshops are newly redesigned and updated to reflect current trends and styles.
includes all materials and flowers $269.00 per person